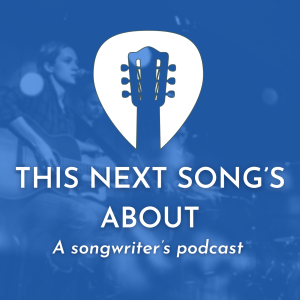 Wednesday Nov 24, 2021
BONUS Re-release: Why I left a major label to become independent ft. Gretchen Peters
As the new season of the podcast is being prepped and recorded, here's a little bonus from the archives - recorded in 2019 with Gretchen Peters. 
To view the photo I mention in the episode - you can check it out on instagram @iamsteviemanns.
I also mention a couple of Shure mics you can check out during the Holiday sales - 
Shure MV7 podcast and vocal mic
Shure SM58 - most durable stage & recording mic ever created!
Nashville Songwriter's Hall of Fame member, Gretchen Peters talks to Stevie ahead of her New York show at Rockwood Music Hall Dec 8th and we dig into the origins of one of her songs, "The Boy From Rye" and how it's the heart of her latest album, Dancing With The Beast.
For two decades, Gretchen Peters has been one of Nashville's most beloved and respected artists. "If Peters never delivers another tune as achingly beautiful as 'On A Bus To St. Cloud,'" People Magazine wrote, "she has already earned herself a spot among country's upper echelon of contemporary composers." Inducted into the Nashville Songwriters Hall of Fame in October 2014 by singer-songwriter Rodney Crowell, who called her "both a songwriter and a poet (who) sings as beautifully as she writes," and said her song "The Matador", "moved me so greatly, I cried from the soles of my feet", Peters has accumulated accolades as a songwriter for artists as diverse as Etta James, Bonnie Raitt, The Neville Brothers, Patty Loveless, George Strait, Bryan Adams and Faith Hill.
Her 2015 album, 'Blackbirds', debuted at #1 on the UK Country chart and in the top 40 UK pop chart, and was awarded International Album of the Year and Song of the Year. In 2015, The Telegraph named her one of the greatest 60 female singer-songwriters of all time. Her latest album, Dancing With The Beast, was released on May 18, 2018. https://gretchenpeters.com  
Comments
(0)
To leave or reply to comments, please download free Podbean or