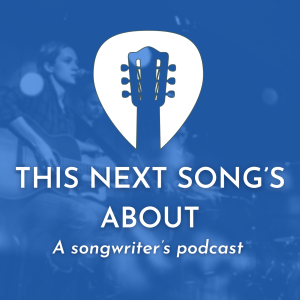 Wednesday May 04, 2022
Reinventing And Redefining Your Artistic Voice ft Joey Dean aka King Vagabond
Have you ever considered reinventing your artist self as a persona? Are you nervous that your fan base won't get it or won't follow your new journey? Joey Dean has thrown caution to the wind in order to do justice to his vision for his latest project, King Vagabond...
 
In this episode, Stevie changes the format of the regular Q&A episode and instead walks you through the story of Joey Dean in his journey to become his new artist persona, as one half of alt-pop duo King Vagabond.
Joey Dean is a NY-based singer-songwriter and frontman of alternative pop duo King Vagabond. Joey has spent the last eight years recording and touring with performance experience aside pop industry giants such as Shawn Mendes, Meghan Trainor, Charli XCX, Todrick Hall, and more. As well as on nation-wide tours and festivals like Vans Warped Tour. His YouTube covers have amassed hundreds of thousands of views, including collaborations with his life partner and fellow independent artist Corvyx. When not in front of the camera or microphone, Joey dedicates his time coaching musicians, teaching them how to pursue their dreams with authenticity and true personal alignment.

"Fiction is a lie that tells us true things, over and over." Fantasy horror writer Neil Gaiman perfectly captures the inspirational vantage point of King Vagabond, the supernatural avatar housing the consciousness of frontman, vocalist Joey Dean and guitarist, producer Niko Vaude. For Joey and Niko, fiction depicts not only King Vagabond's lyrics and visuals, teeming with literary allusions, but also the fantastical lens through which they craft a cutting-edge cocktail of sound, mixing alternative grit with ambient synths and contemporary pop hooks with innovative electronics.   

King Vagabond's alt pop soundscape skillfully balances the friction of opposing forces. Even in lyrics the past meets the present as King Vagabond filters the perspective of a contemporary world through literary, mythological, and folklorish allusion. King Vagabond dips their brush in the darker side of pop and the brighter side of electronic, inspiring listeners to dance in ecstasy or scream in triumph.  

BONUS: At the end of the episode you can hear King Vagabond's first single Rule The World
 
Follow King Vagabond @kingvagabond
If you want to hear this full conversation unedited you can sign up for our Patreon where you will also get tip sheets from all the episodes, watch the unedited videos, have a monthly check zoom hang with other creatives and much more. Go to http://Patreon.com/thisnextsongsabout for as little as $3 a month. 
Check out this episode from LA based songwriter Esabalu on her decision to change her moniker: https://thisnextonesabout.podbean.com/e/embracing-my-new-artist-pseudonym-ft-esbalu/ 
I'd love to hear any feedback or any suggestions you have for episodes!
Email: info@thisnextsongsabout.com 
Don't forget to check out some great home-recording microphones on offer from Shure here:
Shure SM58
- most durable stage & recording mic ever created!
Comments
(0)
To leave or reply to comments, please download free Podbean or